A NEW PARADIGM
IN EARTH IMAGING
 
The highest resolution earth imagery at your fingertips
EOI Space is developing a unique constellation of very low-flying satellites, called Stingrays, to collect ultra-high-resolution imagery from a Very Low Earth Orbit (VLEO).  By operating closest to Earth than other satellites, EOI Space captures the highest resolution views of our planet for real-time intelligence, asset monitoring, situation awareness, and a lot more. We build satellites fast, rapidly innovate, and with little need to worry about space debris from VLEO.
Using proprietary technology, EOI Space's satellites fly at a much lower altitude and stay there for up to five years. This dramatically increases data resolution, and reduces satellite production costs while lowering the risk of impacts with space debris that plague higher altitude operators.
EOI Space plasma thruster 2022 vacuum chamber testing
Propulsion
Our proprietary electric propulsion system is called HET-X.  We have tested several versions of HET-X over the past two years in cooperation with the US Air Force. Our Stingray constellation leverages HET-X to maintain a consistent altitude of 250km above the Earth.
Spacecraft
Our Stingray satellites are low flyers, optimized for the operational environment of VLEO and low cross-sectional area to minimize atmospheric drag.  Stingrays are highly maneuverable and capable of collecting imagery at long distances at high, off-nadir angles.
Computing
Leveraging the latest space-based computing hardware, each of our Stingrays is equipped to process imagery onboard. By moving parts of our image processing chain from the ground to the spacecraft, the time to deliver high-priority orders is dramatically reduced.
View the Stingray Satellite Imagery Specifications
Priority Imagery
The Power of the Constellation. With assured priority, our customers can plan their collections, where they want them, and when they want them. No longer are you required to place an order for a new collection and compete with all other collection orders.
Ideal for national security applications where timeliness and secured delivery are required.
Tasking
Leasing time and/or capacity over preferred geographic locations to national governments and their partners for defense and high-value commercial applications.
Although this business approach has been proven successful time and again over the last two decades, EOI's satellites are an enhancement to traditional satellites with a more narrowly targeted geographic area with the highest resolution imagery currently provided by any other satellite.
OnDemand Imagery
High capacity, High revisits. Cloud streaming subscriptions and APIs support customers across many industries. Use our OnDemand Imagery search service to optimize your experience across the Stingray constellation.
Some uses include disaster recovery, pipeline monitoring, and site encroachment
Data
Increased frequency and coverage enables better monitoring in areas of interest for a wide range of industries.
Traditional users of earth imagery are very familiar with using the internet for search and previewing but are often frustrated by slow fulfillment of the most current imagery and data. EOI is focused on minimizing the path from our satellites to the cloud for users to receive accurate data much quicker.
Library Imagery
Mix Now, with Then. The Stingray constellation generates a steady stream of 15cm data for Library Imagery. Many applications need access to historic imagery for comparison of current and past situations.
Use cases include property taxation, mapping, and climate assessment
Monitoring
The rapid development of Machine Learning (ML) based analytics is impacting the future and many industries are relying on this technology. EOI has partnered with the leaders in Artificial Intelligence (AI) to feed their data-hungry algorithms with our ultra high-resolution earth imagery on a global scale.
Industry segments that can benefit from our services
Renewables
Site selection, facility maintenance, and global capacity analysis
Disasters
Pre-event planning, emergency response, and post-event recovery
Infrastructure
Critical asset monitoring, site encroachment, and right-of-way planning
Defense
Border security, combatant / refugee positions, damage assessment, and mission planning
Taxation
Land use assessment, property valuations, and tax collection enhancements
Maritime
Monitor piracy, sanction compliance, and environmental impacts
Energy
Equipment inventory, pipeline monitoring, reserves analysis, and damage assessments
Insurance
Portfolio risk modeling, property claim verifications, and before / after analysis
Economic
Industrial facilities monitoring, supply-chain assessment, and commodity inventories
Transportation
Traffic volume assessments, right-of-way planning, and anomaly verification
Compliance
Monitor regulated facilities, permitted land uses, and border encroachment activities
Environment
Measure impacts of wildfires, droughts, floods, hurricanes, and human caused events
Based in Louisville, Colorado, USA, EOI Space is developing a unique low-flying constellation of satellites collecting ultra-high-resolution imagery for a wide range of earth observation applications. EOI Space will operate close to Earth in VLEO to capture the highest commercially available views of our planet for real-time intelligence, asset monitoring, situation awareness, and more.
Christopher Thein
Co-Founder – CEO
Startup leadership in spacecraft power & control electronics, workflow automation, and software development
Nathan Rosenblad
Co-Founder – Chief Engineer
Expertise in spacecraft power electronics, industrial robotics, and propulsion hardware with multiple items in space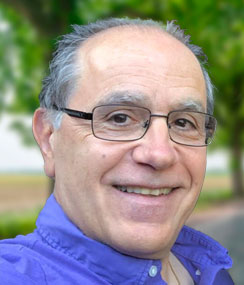 Rick Fabiano
Chief Financial Officer
Leadership in finance at startups and tech companies, including Universal Audio, NETGEAR and IBM
Benjamin Tuttle, PhD
Chief Technology Officer
Leadership in national intelligence at National Geospatial-Intelligence Agency, AI/ML at Arturo.ai, and authored/co-authored industry papers in several journals
Brian Leslie
VP Intl Business Development
Expertise providing premium satellite access programs to the international community. Lockheed, Space Imaging, DigitalGlobe, Skybox, Google
Craig Brower
VP Government Solutions
Leadership in GEOINT and AI/ML products at the CIA, Edgybees, Vricon, SAIC, BAE Systems, Orbital Insight and DigitalGlobe
Mike Faunda
VP Programs
Leadership in national defense and strategy, US Air Force, Multi-National Force-Iraq, National Defense Fellow, NRO, and Ball Aerospace
Wayne Fornwalt
VP Engineering
Expertise in space hardware design including RF, power, avionics plus spacecraft and payload systems engineering. Over 200 satellites in orbit spanning 29 programs
Pooja Patel
Dir. Ground Segment
Leadership in National Security Space & Mission programs. NASA-JSC, Lockheed Martin and Ball Aerospace
Mike Holmes
Director of Propulsion
Expertise in spacecraft propulsion, the space plasma environment, and mission analysis to maximize spacecraft agility
James DiCorcia
Director of Space Vehicles
Expertise in distributed space systems development, mission design, and cross-disciplinary leadership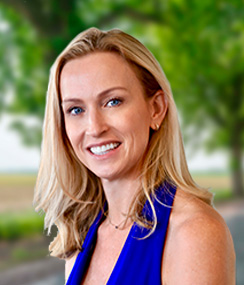 Angela Heintz
Director of Business Operations
Startup leadership in scaling organizations in Human Resources, Legal, Finance, and Facility Business Operations
Read about our latest news + notable industry articles
March 14, 2023
---
EOI Space Signs Multi-Launch Extension with SpaceX

December 15, 2022
---
EOI Space forges equity and sales pact with Japan's NTT Data

December 14, 2022
---
Satellite Imagery Startup EOI Space Has Crossed the Valley of Death by Flying Low

November 29, 2022
---
NTT DATA Joins EOI Space's Global Alliance Program

September 14, 2022
---
Earth Observant Inc (EOI Space) Inks Deal with SpaceX

June 21, 2022
---
Earth Observant Inc (EOI) Unveils Re-branding to Align with Company's Mission and Accelerated Growth

September 17, 2020
---
EOI Successfully Tests Next Generation Propulsion Technology to Support Very Low Earth Orbit Missions

For media inquiries please contact us at:
media@eoi.space
CAREERS
Join Our Team of Innovators
EOI is always seeking top talent to add to our growing team of experts. If you would like to be a part of this evolving industry that is at the forefront of satellite technology, we would love to hear from you.